---
Exporting to PDF
To export the roadmap in PDF format, use the "Export to PDF" option in the dropdown menu in the top right of the roadmap.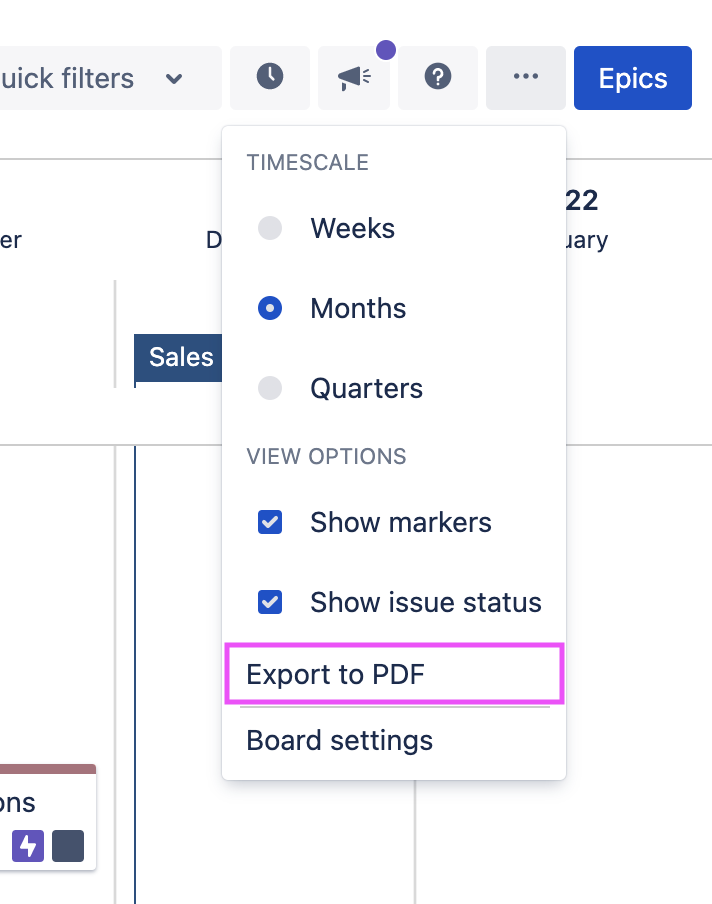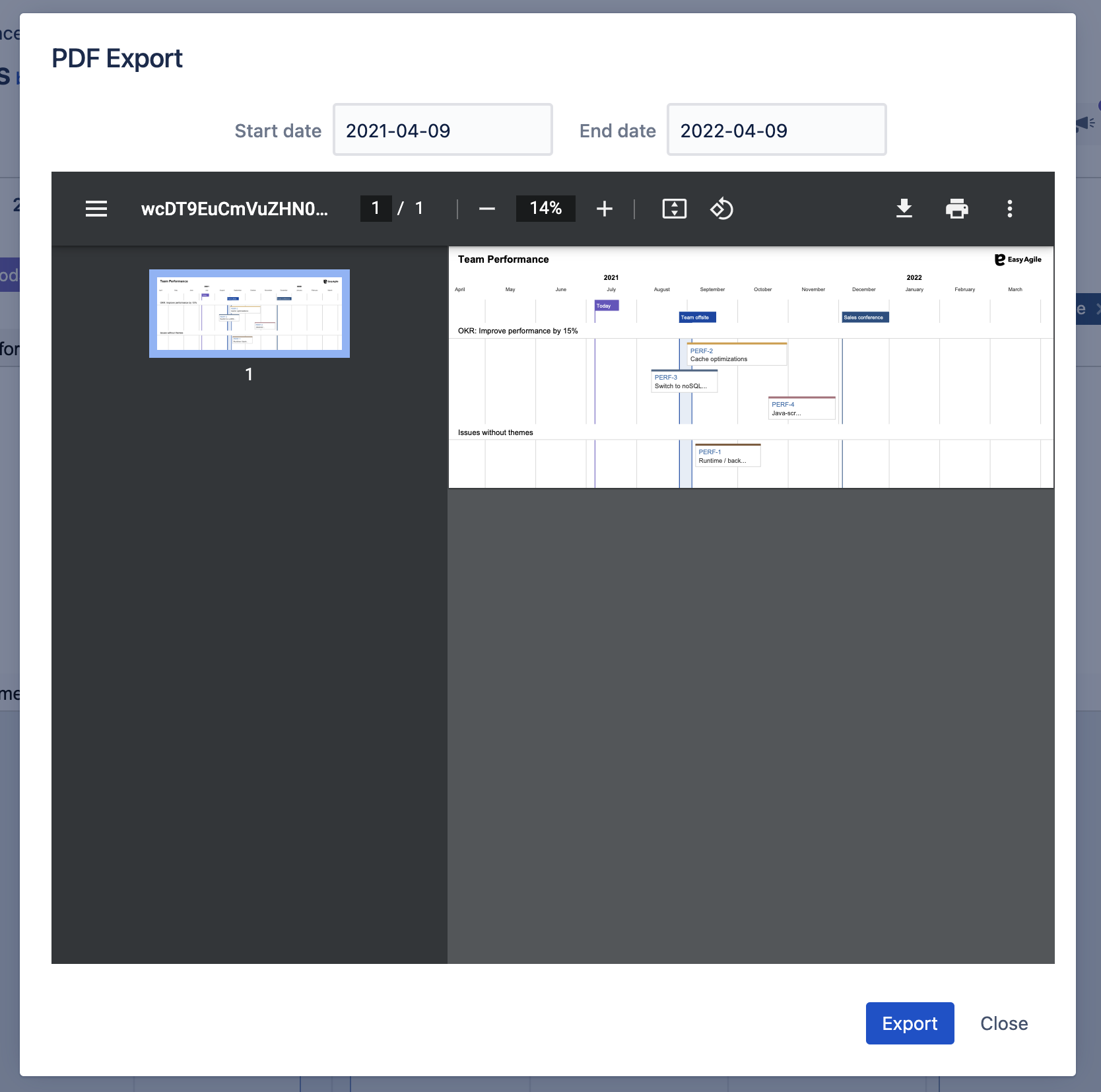 Limitations:
This feature is only available in Google Chrome and Firefox.

Currently, the PDF export does not support some languages such as Cyrillic.
---
Screen capture
If the PDF export doesn't work or suit your needs, we recommend taking a screenshot of your roadmap.
---
Embed exported roadmap in Confluence
For best results exporting a roadmap PDF to Confluence, use the "PDF Macro". The default used when dragging a PDF directly onto a Confluence page is the "Attachment Macro", which shows a low-resolution image of the PDF.