The Retrospective timer helps to manage and track your time while running a retrospective ceremony. You can timeox certain parts of the retrospective to boost productivity and keep the retrospective on-track.
The timer is located in the top center of the Retrospective board.
Click on the Timer icon

Click on the +1mins, +2mins, +5mins, +10mins, +20mins, +30mins, +1hr, or +2hr buttons to add time to the countdown

Click Start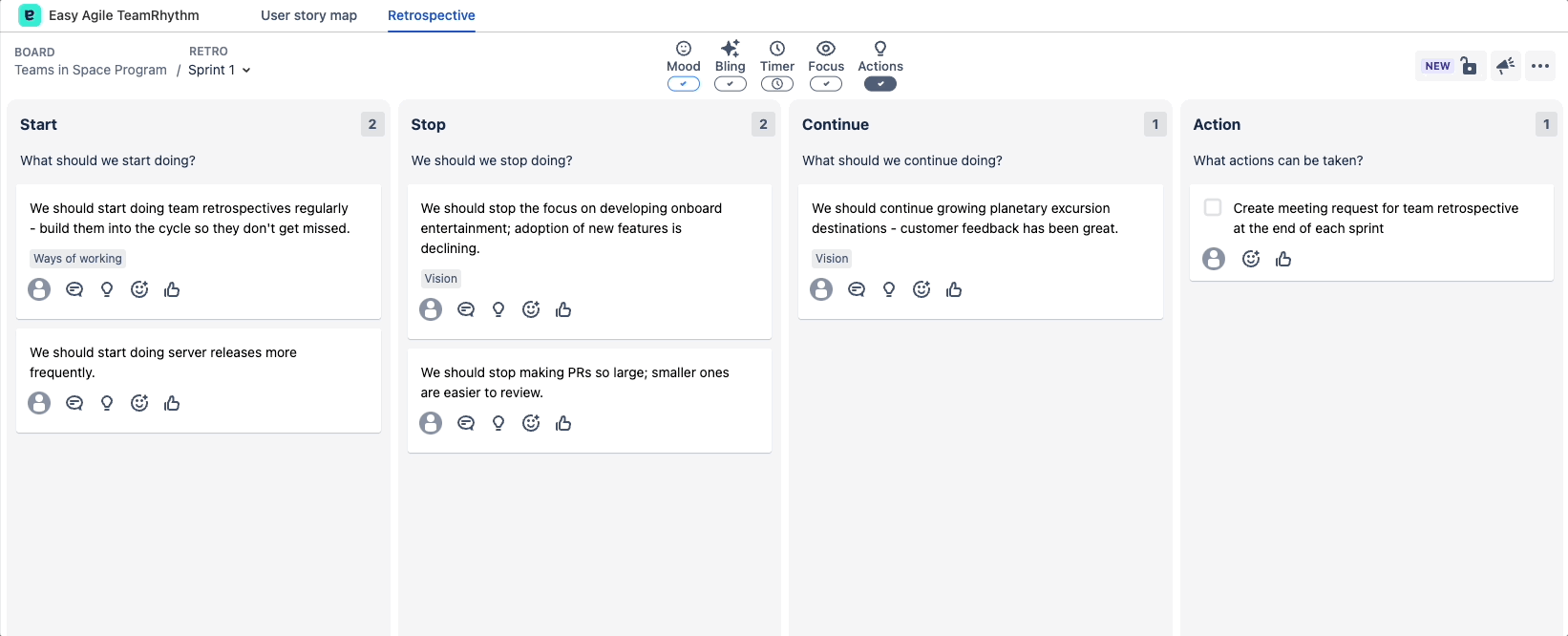 While the timer is counting down, you have the ability to Pause, or add more time to the timer.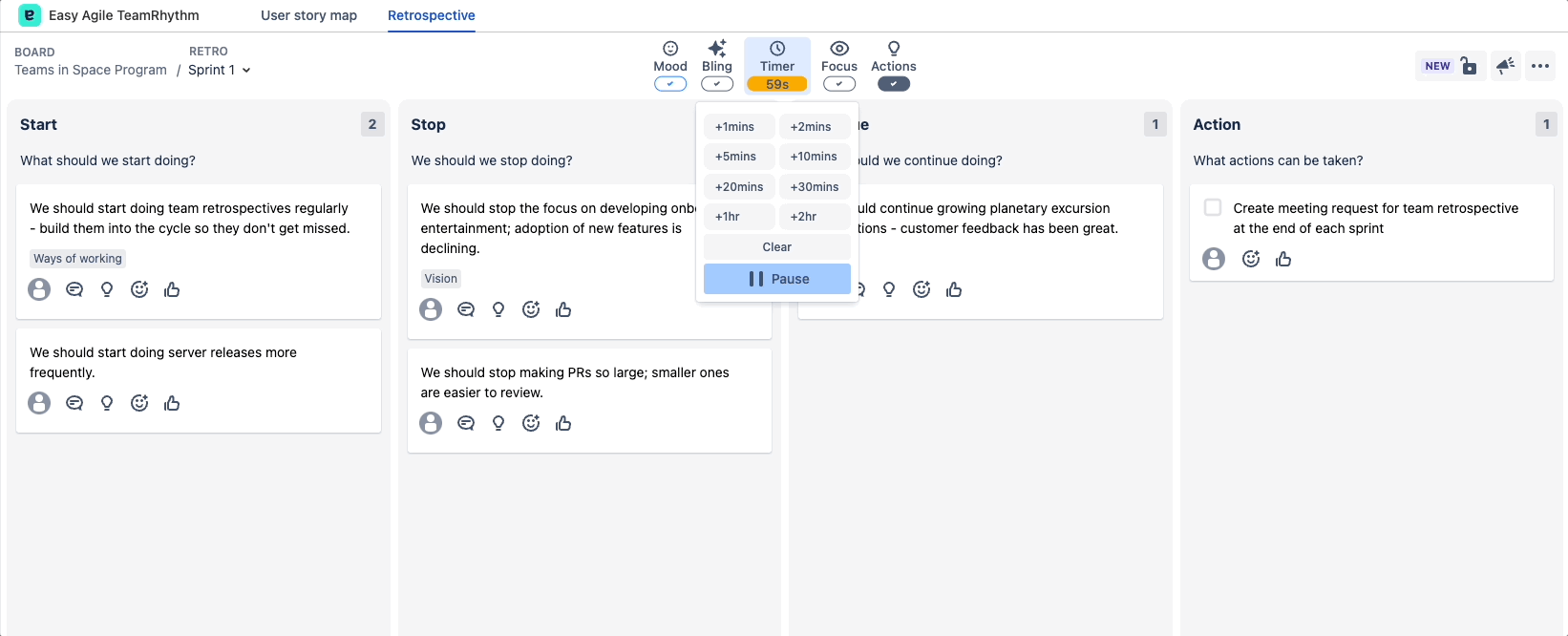 To stop the timer and reset the time if needed, click Clear.